ABOUT COFFEE
---


---
---
Coffee is the drink obtained from the roasted seeds of the fruit of the coffee plant , also called coffee (coffea) … well, thats  enough of Wikipedia …
in our eyes coffee has been mistreated as a gastronomic product for a long time, and has not been given the value it actually has, and therefore deserves, this has changed (although still in process) in most consuming countries, although Spain is only now beginning to discover this.
Wine* in a carton, might be fine for cooking, but we do have the option to purchase wines ranging from almost undrinkable up to real liquid culinary delicacies that include a wide array of wine varietals and origins … but we have always been denied the true enjoyment of coffee by only being offered the tetra pak version of the product.

* Detestable, tedious , pretentious , although informative, illustrative and always necessary comparison.
ACCESIBLE LUXURY
---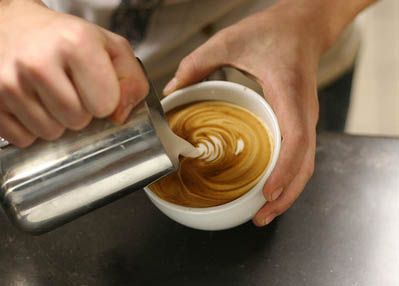 Think about it, coffee is a very cheap product, it's not a big effort to pay a little more for a great coffee … what you get with this simple gesture has an impact on so many people, including yourself , as you undergo an immensely better drink experience. Doesn't it make sense?
We do not offer speed, easy cleaning, extreme effortlessness or convenience. If that is what you're looking for you  already have capsules, but lets not allow them to say that it's high quality when it has dubious traceability and it's been pre-ground long before. If we check the numbers, and compare it with these capsules, our coffee is cheaper than the average capsule. We therefore believe that there is a time for everything, just like there is precooked microwave food yet again there also is homemade cuisine prepared slowly and carefully just before you eat it:

THE COFFEE REVOLUTION
---
THE OBSTACLES OF QUALITY COFFEE
---
 The control of the global coffee market is dominated by multinationals that handle most of the worlds trade and they impose a policy on the producers of very low prices, suffocating, and in many cases, not allowing them to stay in business because they don't earn enough to live with dignity.
This not only being an immorality of the First World taking advantage of poorer countries (coffee producing countries usually are) but it also lowers the quality of the coffee that the farms harvest as they are unable to invest in improving the product due to the lack of money or any incentive to do so. The only way they can compete is by lowering costs.
The only way to break this vicious circle is that consumers demand a better product and make sure it reaches our hands after having traveled a sustainable and ethical path from the seed to our cup.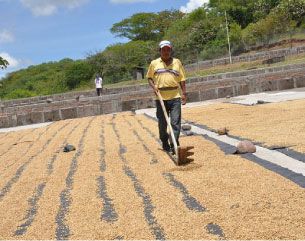 CHANGING THE MARKET
---
It really is very simple as a consumer to do our bit for the change as soon as someone gives us the opportunity to CHOOSE what we buy.
There is no trick, if you decide to pay a little more for better coffee (the first one to benefit, you) that extra money helps buy better green coffee to a farm that invests in improving the quality of the product (the second one to benefit, the farmer), then these quality improvements along with good social and environmental practices make the farm a sustainable business model (the third to benefit, the environment), big brands finally start noticing a pinch in their earnings and can be motivated to make changes in their market exploitation policy and trade model … (WE CAN CHANGE THE SYSTEM! – WE CAN SHAKE UP OUR WORLD!).
But it's not a utopic, or us trying to reach your pockets through your heart … it's very possible and it's already happening in many countries.
WE ARE TRANSPARENT!
Our coffee is more expensive than other conventional ones!
We paid much more for the green beans!
These farms have invested in quality and are knowledgeable about their product!
They haven't overlooked important matters just to cut costs!
---