PACKAGING
---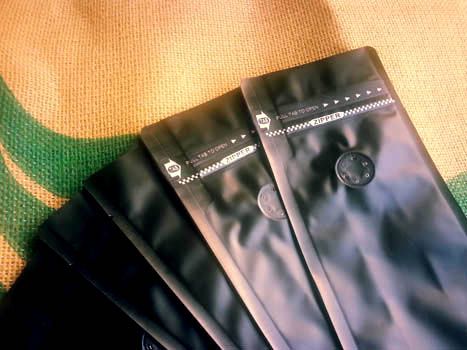 It´s no good putting a lot of effort in achieving the perfect roast for your greens  if you don't store and pack them in an adequate manner that preserves its aromas and keeps all the complexities and nuances of fresh roasted coffee. Thats why the packaging and also the packaging process are vital for maintaining the product in optimum conditions.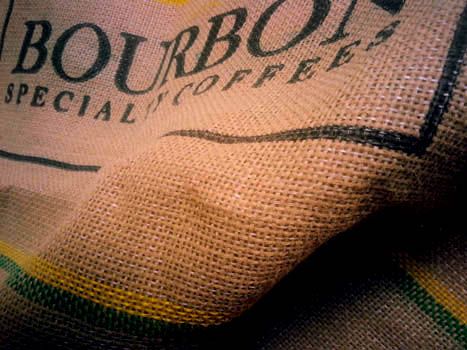 After the roast, while the beans cool and several hours after, the coffee degasses large amounts of CO2. As we pack the coffee straight after the cooling we use the CO2 degassing as a sealing agent as the bags have a unidirectional valve that allow the oxygen and CO2 out of the bag and doesn't allow any oxygen in the bag, preserving all the qualities and freshness of the coffee until you open it at home.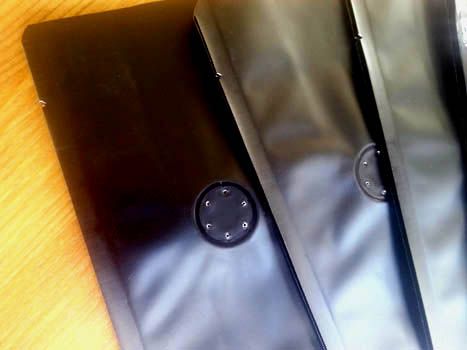 Who would buy a bottle of wine that only says: RED – WINE – EXCELLENT SUPERIOR QUALITY????!!… For cooking maybe, but when we want to enjoy a glass of wine we want to know the origin of the grapes, year of the harvest, length of time in oak barrels, if the oak of the barrels is French or American, grape variety, ideal consumption temperature, some tasting notes, etc. That is why on our coffee bags we give information regarding the harvest months and exact roasting date… also, you will have the coffee origin, farm name, bean variety, crop height  and cupping notes. It's not about complicating our life, it's about enriching it and enjoying it to the fullest!
SHIPMENTS
--- The shipping will be done the next day after the roast so you can have it three or four days after at your doorstep, this is when the coffee is in it's best moment. Before three days it can still be degassing and the aromas have not quite gotten to their peak while still having hints of undesirable "roast" flavours in the cup. As we pack in hermetic zip sealed bags that protect from oxygen and sunlight they also have unidirectional degassing valves that let escape the CO2 the beans release, the coffee will be in it's best conditions for enjoying it the following three weeks after the roast date… and although it will be perfectly safe to consume for many months, it is true that after the three or four first weeks there is a significant and progressive loss in the aromas and flavours in the coffee.
---
Thats why we recommend to buy often and in small amounts each time.
---
After ten weeks we will have a totally stale coffee that we will not be able to hardly notice any of the nuances, aromas and flavors that define it. A real shame when you think about how many people have invested so much effort so you could be drinking that cup of coffee.